The village of Panat
Consult transcribed documents about Panat or old photos of village /
Consultez sur Panat des documents transcrits ou des vieilles photos
Notez que sur cette page-ci, le français est désormais en bleu!

One of the principal baronies of medieval Rouergue, Panat was protected from suburban sprawl by its position on a puy, that is, a limestone peak in the center of a valley. The village sits atop the puy, which rises high above the surrounding valley. The valley (with its beautiful dark-red earth and its red sandstone houses) is surrounded by limestone flatlands, causses, that are substantially higher than Panat. Panat itself is built of yellow limestone, although the soil is red. The colors used in this website evoke the lovely warm tones of Panat in the summer.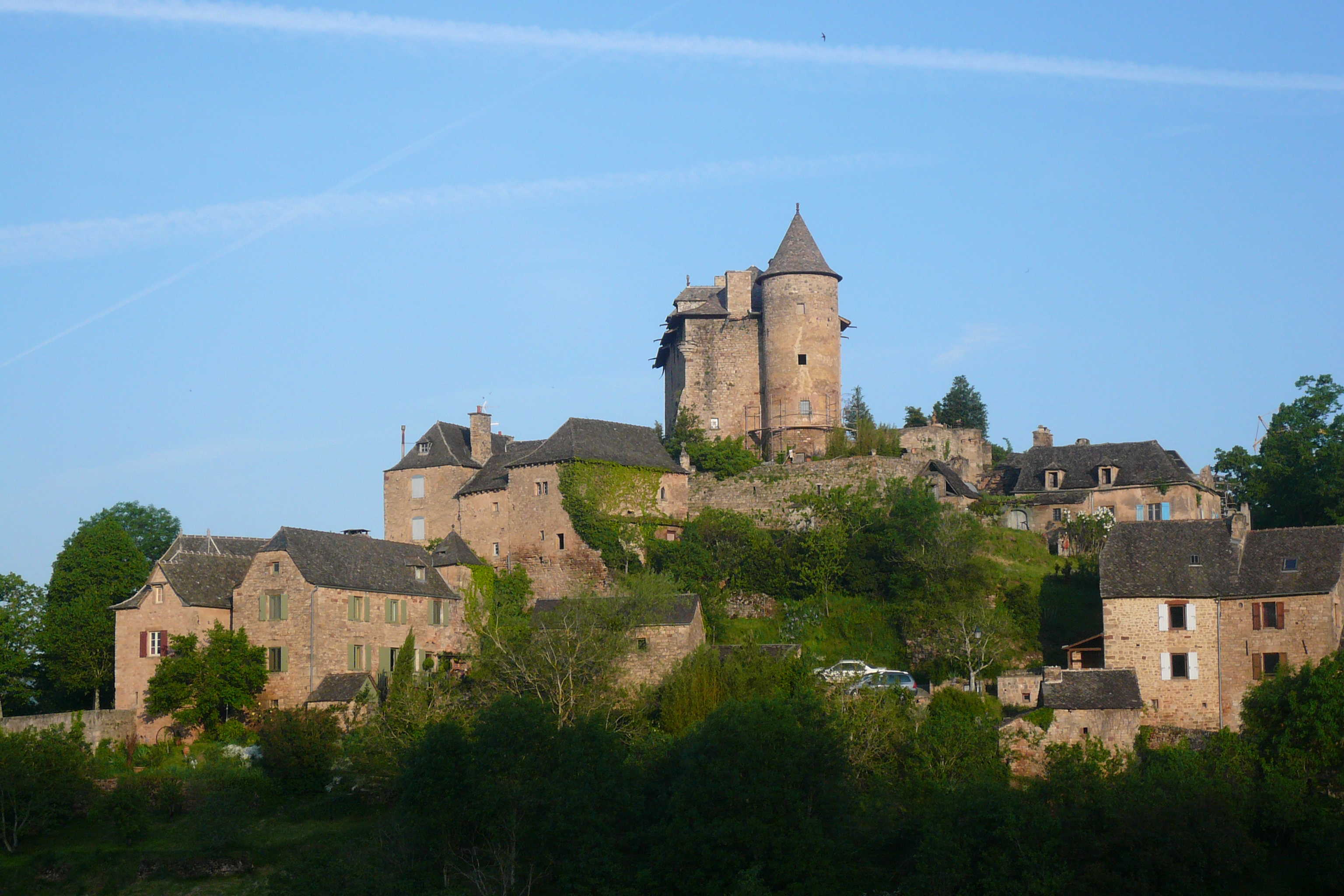 BRAVO! The restoration of the roof of the castle is finished
Bravo! Le toit du château est entièrement refait!
---
We are starting a new set of pages that show the patrimoine of Panat, some of it lost, some of it hidden, some of it restored
Depuis un an nous créons des pages sur le patrimoine du village de Panat, des trésors perdus, cachés, voire restaurés. Nous y ajouterons des pages au fur et à mesure que nos recherches progressent. Septembre 2011: Il y a du nouveau!
---
This site has become too large and frequently crashes. This has compelled us to remove personal photographs of Panat, in order to concentrate on ones that portray Panat's history and patrimony.
Ce site étant devenu trop grand pour le logiciel, il commence à faire des krachs. Nous enlevons par conséquent toutes les photos personnelles et nous privilégions celles qui jettent du jour sur l'histoire du village et de son patrimoine.
A snippet from the full postcard made for Count d'Adhemar de Panat in the early 1930s provided our logo.